ACLS(Advance Cardiac Life Support)
What is Advance Cardiac Life Support (ACLS)?
This course builds on the foundation of lifesaving BLS skills, emphasizing the importance of continuous, high-quality CPR. This advanced course highlights the importance of high-performance team dynamics and communication, systems of care, recognition and intervention of cardiopulmonary arrest, immediate post-cardiac arrest, acute dysrhythmia, stroke, and Acute Coronary Syndromes (ACS).
What does the course teach?
Systematic evaluation of a patient in emergency situation
Perform prompt high quality BLS
Recognize and manage respiratory arrest
Early recognition & management of Acute Coronary Syndrome (ACS)
Early recognition & management of Stroke
Recognize and manage arrhythmias
Perform immediate post cardiac arrest care
Recognize the impact of team dynamics and effectively participate in the team as a member or leader
Use of Rapid Response Team (RRT)
Course uses learning stations for practice of essential skills simulated clinical scenarios that encourage Active participation
Hands-on class format reinforces skills proficiency
Classroom-based works well for learners who prefer group interaction and instructor feedback while learning skills
Reflects science and education from the 2015 AHA Guidelines Update for CPR and ECC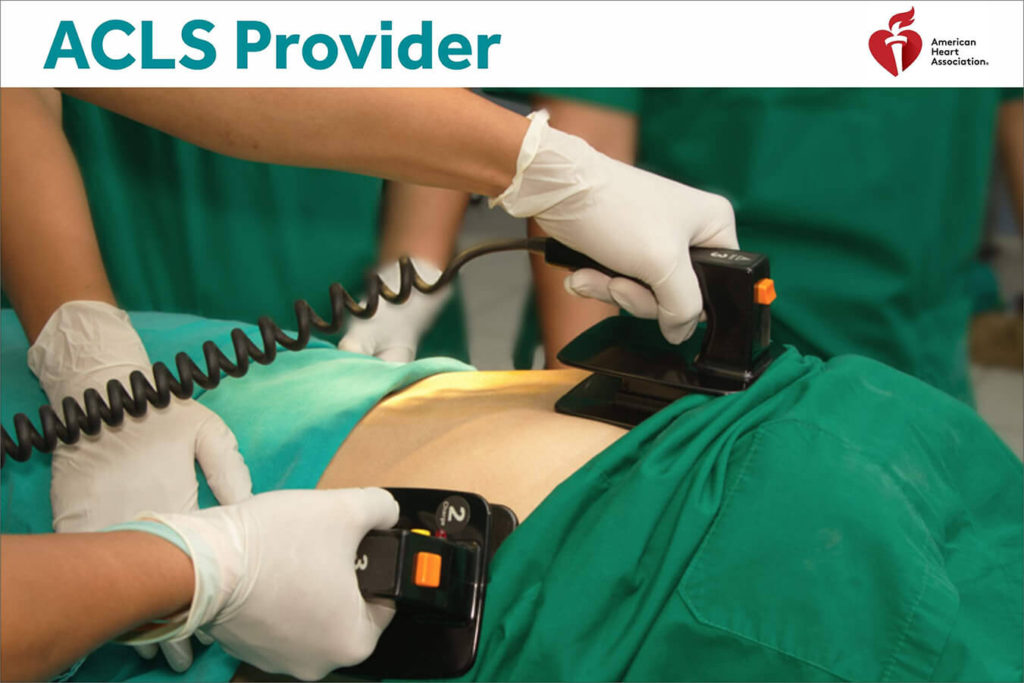 Who can get the training?
The course is intended for BLS* certified health care professionals (Doctors, Nurses, Allied Healthcare staffs) who wish to learn the skill effectively and needs a value addition in their career enhancement opportunities.
*Combined course of BLS and ACLS is also available.
Is there any Certification?
On successful completion of the course you will be receiving an ACLS Provider Card (AHA) valid for 2 years.
What is the course Duration?
The course duration would be of 2 days.
What is the Course Fee?
Please contact undersigned for the details
Where is the Venue?
For individuals, the course will be conducted in a group at SATS Academy
For a team of at least 10 members; the course can be conducted at your selected venue in your organization or at SATS Academy as well.
For more details and course schedule, please contact:
Ms. Jayati Bhowmick
General Manager
Academics & Training
SATS Academy
Call: +91-8335869191
E-mail: jayati.mukherjee@satsacademy.in
           : info@satsacademy.in
Please click on the link for other AHA Courses:-