Collaborative & Certified Courses conducted by us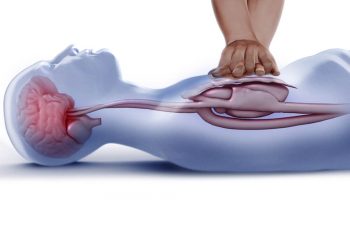 American Heart Association (AHA)
We were living in a time of almost unbelievable ignorance about heart disease," said Paul
Dudley White, one of six cardiologists who founded the American Heart Association. Before the AHA there was ignorance causing suffering, leading to death. Thus, AHA formation acquired from this foundation, encouragement, that scientific research could lead the way to better treatment, prevention and ultimately a cure.
The early American Heart Association enlisted help from hundreds, then thousands, physicians and scientists, to build on the cause.
SATS Academy has acquired academic collaboration with the American Heart Association AHA, conducting several courses like:

Society of Critical Care medicine (SCCM)
It is an organization dedicated to consistent practice of Critical Care Medicine, offering various activities like research and training along with advocacy of knowledge to professionals, ensuring appropriate patient care.
Our academic engagement with the society encourages us to perform courses on Fundamentals of Critical Care Medicine (FCCS).
It's extremely crucial in imparting the training to the non-intensivists of acute care in handling the patients. We impart this training in : National Board of Quality Promotion (NBQP)
National Board of Quality Promotion (NBQP) is a board of the Quality Council of India (QCI), to establish and operate accreditation programme for healthcare organisations. To satisfy the consumers, a benchmark to progress needs to be set.
SATS Academy as a provider of academic healthcare training has acquired membership of the Quality Council of India.
We conduct several Pre-entry level National Accreditation Board of Hospitals & Healthcare Providers (NABH) Courses with the physicians and several healthcare organization administrators along with nurses and paramedics, imparting the initial knowledge base of how to acquire the Accreditation standards in such hospitals and medical institutions.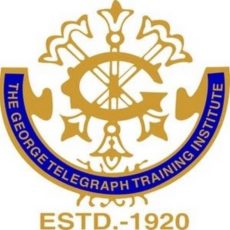 George Telegraph 
It's an institute that imparts vocational training, empowering the youth past several years. An institute which is a training partner of National Skill Development Corporation (NSDC), non- profit Company under the Ministry of Skill Development & Entrepreneurship, Govt. of India.
As an Academic Collaborator of George Telegraph we conduct the below courses . Training is imparted on basics of life support or CPR training which is for all and highly recommended that every individual takes the training as even saving one life could make a difference. American College of Surgeons (ACS)
It is a scientific and educational institution of surgeons working over the years to improve the quality of care for the surgical patient by setting high standards for surgical education and practice.
SATS as an academic collaborator with ACS conduct courses on Advanced Trauma Life Support (ATLS).
A course for the physicians/clinicians involved in acute care along with general surgeons and clinicians deputed in the war zone, to improve the care of injured and critically ill patients–before, en-route, and during hospitalization.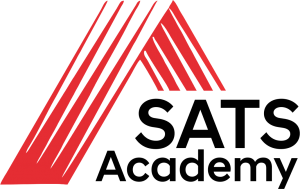 SATS Academy Pvt Ltd.
We as an organization have been promoting and imparting continuous medical education over the years. We are a one stop solution provider for medical education, awareness , innovation & events, striving to achieve the ultimate goal of widening knowledge base of physicians/clinicians, nursing personnel, paramedics, healthcare administrators along with all other individuals, through skill training, academics and simulation.
There are certain exclusive courses that we conduct
Please note:
Courses & fees are subject to change. | To know more about courses details call or email us. | +91 98306 32603 / 98306 32703 | info@satsacademy.in